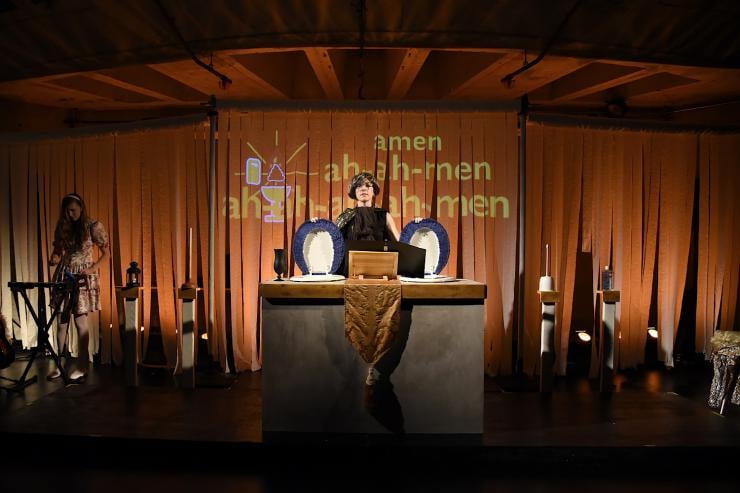 Toilet Fire
Written by Eliza Bent.
Performed by Eliza Bent and Alaina Ferris.
Directed by Kevin Laibson.
Assistant Direction and Stage Management by Nic Adams.
Dramaturgy by Jess Barbagallo.
Lighting & Set Design by Christopher Bowser.
Sound Design by Eva von Schweinitz.
Costumes by Enver Charkartash.
Produced by Caroline Gart.
Associate Produced by Charlie O'Leary.

Photos by Knud Adams.
Performances
Press
More Photos by Joshua Chang, 2015